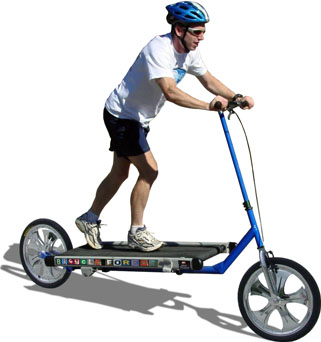 Umm… saw this on Engadget a few days ago and got a good laugh. But it wasn't until my co-worker showed me the Video that I was rolling on the floor. Paying homage to Napoleon Dynamite!
There are quite a few other bicycle oddities on the website:
The Couch Bike
and
The Hula Bike
Video
I'm still trying to remember the name of the 8 person bicycle with a keg in the middle that I saw in Amsterdam! I've got a picture somwhere in the archives!
Mark – time to start dreaming up other bizarre bicycle creations!