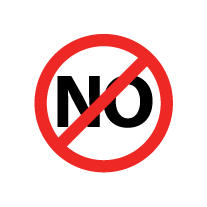 …do they make a sound? A similar question is if today's media giants decide not to cover somebody – will that person make the news?
It was only meant to be a weeklong ban — not the boldest of journalistic initiatives, and one, we realized, that might seem hypocritical once it ended. And it wasn't based on a view of what the public should be focusing on — the war in Iraq, for example, or the upcoming election of the next leader of the free world, as opposed to the doings of a partygoing celebrity heiress/reality TV star most famous for a grainy sex video.

No, editors just wanted to see what would happen if we didn't cover this media phenomenon, this creature of the Internet gossip age, for a full week. After that, we'd take it day by day. Would anyone care? Would anyone notice? And would that tell us something interesting? CNN.com
Though this is an interesting experiment, in the end, a week long ban is just that – a week long. I don't think it will really change the news in any big way. Sure, I didn't hear about her birthday party in Vegas or Beverly Hills… but, as her life doesn't interest me at all, I'm sure I wouldn't have read about it anyway. Maybe it wasn't thrown out in all of the magazines or newspapers for the world to see, but does anybody really care?
I decided to do a Technorati search to see if there has been less blog "coverage" during the ban:
Posts that contain "Paris Hilton " per day for the last 30 days.

Ok, so maybe there was a bit of a lull – bloggers posting less than 1000 entries per day during that week – it'll be interesting to see how that changes over time.
Does this show that the media creates these monsters? Does it show that the world only cares about what the media feeds us? An interesting experiment… but wouldn't we be much better served if they just stopped covering her all together?
If a celebrity falls in the forest… I don't really care!