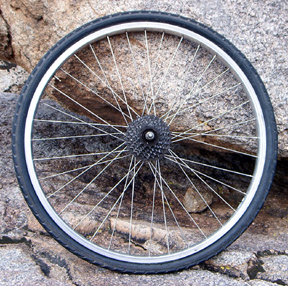 Missing: rear wheel of 1995 Specialized Rockhopper mountain bike
Last seen Friday afternoon when locking the bike up in the locked basement of apartment (I only locked the front wheel to the frame).
Reward: a nice cold beer
The kicker: TK's brand new Trek was about 5 feet away, unlocked. I'm starting to feel like my stuff is targeted!
Woke up to a gorgeous 70 degree morning, got mike bike gear on and went downstairs to see my now crippled bike. Uggh…